Long-term study abroad course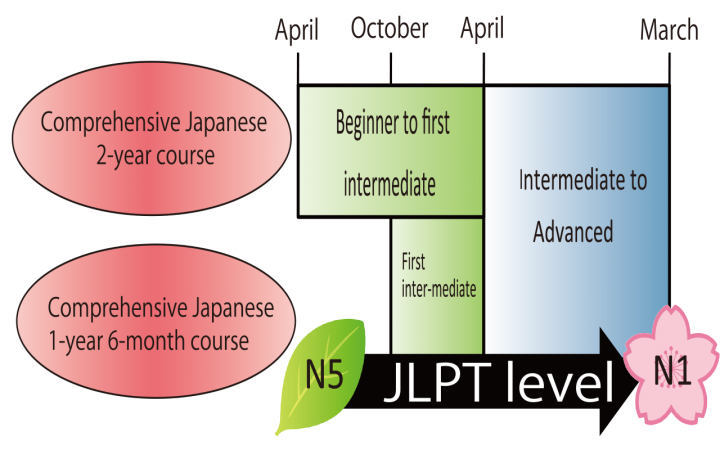 This course has two courses, two years and one year and six months. Both of these courses aim to reach the N1 level of the proficiency test.
At the beginner to intermediate level in the first year of enrollment, students are required to thoroughly understand the basics of Japanese, and at the intermediate and advanced levels in the second year, aim to acquire a high level of Japanese proficiency. .