Blog
学校ブログ
SETSUBUN MAMEMAKI (the traditional end of winter) & CLASS TRIP to Fuji Q High Land
2018-02-19
Feb 3rd is SETSUBUN; this is one of Japanese traditional event mean is end of winter.
People scatter soybeans to drive demons away and saying "Oni wa Soto! Huku wa Uchii!"; "Demons out! Good luck in!"
We had practiced before the event, but after saw the demon students throw beans whole energy to demon so just a pain experience for role as demon. Thank you Sapkota and Khatri you guys were good as demon!!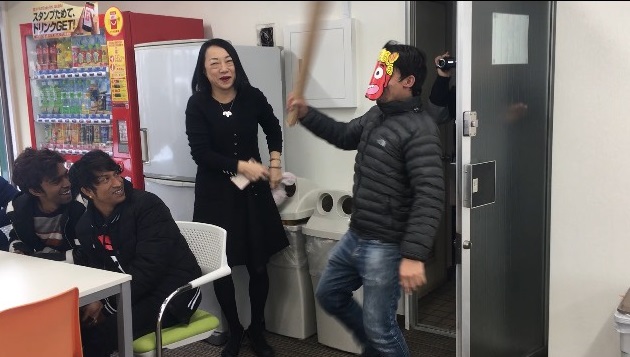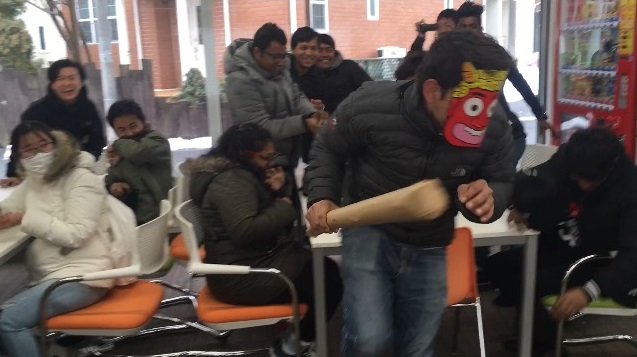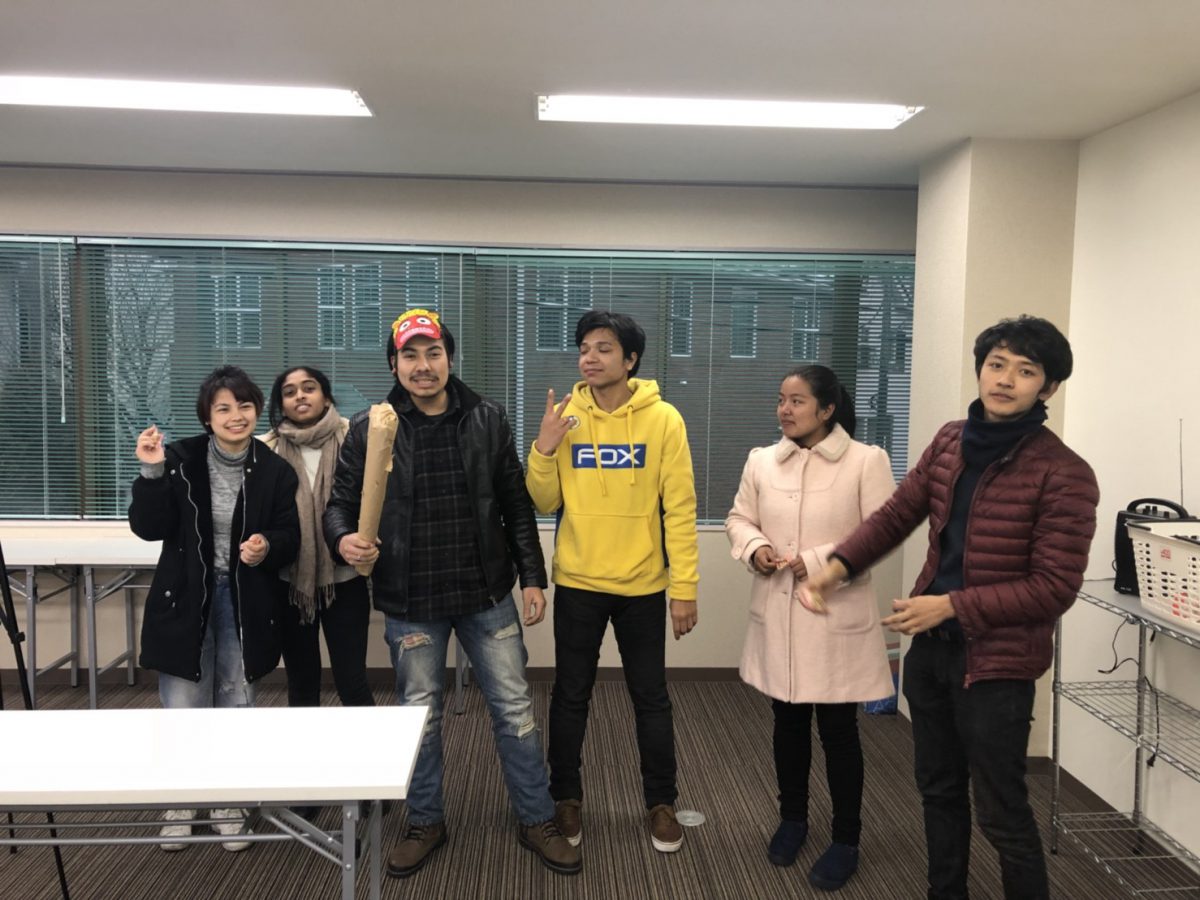 Feb 9th was our second school trip went to Fuji Q High Land; Japanese amusement park by bus so students could see beautiful Fuji mountain, it was impressive view! The park has many attractions so we were very fun and also the park adjoining an Onsen; hot spring of course students were there. We think this event is unforgettable event because it was first time experience of amusement park and Onsen.